The Real Dr Doolittle Video Show With Val Heart | Talk to Animals | Dogs | Horses | Cats | Pets
Talk to the Animals
Category:
Kids & Family
Val Heart and Scott Paton
Dec 02 2020

The Cat's Secret Guide to Living with Humans - Watch as I interview Judith Trustone, author, medicine woman, Rappin' Granny, Mama Justice and fellow animal lover tells us about her book, Her cat, Angel, has been instrumental in her life with heali...
Val Heart and Scott Paton
Oct 08 2010
This video is all about what animals are trying to tell us, the messages that need to be heard. Enjoy!<><><><><><><><><><><><><>
Is there a Real Dr Doolittle? Yes, there is...
Val Heart and Scott Paton
Apr 07 2010
Val Heart, Animal Communicator, shows you how easy it is to identify injuries and resolve behavior problems in dogs when she is able to speak to them directly. Once you know from their viewpoint what the real issues are, where they hurt, what happen...
Val Heart and Scott Paton
Apr 02 2010
Val Heart, Animal Communicator, shows you how easy it is to teach your dog new tricks! Her mini schnauzer puppy Einstein has a blast with his job as doorman (door dog??) and in this video he shows how to shut the door.
Animal communication is the s...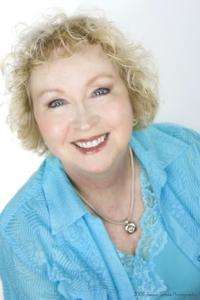 About Val Heart and Scott Paton
Val is internationally recognized as an Expert Animal Communicator, Pet Psychic, Animal Behaviorist and Master Healer for humans and their animals. She has over 40 years experience working with over 6,400 animals to date. Heard on radio and seen on tv, she is also a noted author and frequent contributor to various magazines.

For more information about her work or to schedule a personal consultation to resolve issues with your animals, visit her website: http://www.valheart.com or Contact her by emailing: [email protected]

Val Heart is no ordinary animal communicator. Val fell in love with horses when she was five years old and began her long term relationship getting to know and understand horses. Her work with horses led to intensive study in developing her gifts with animal communication and other supporting healing techniques.

Highly trained in advanced, state-of-the-art alternative healing and life-changing coaching modalities, Val helps horses and their people rebalance in body, mind & spirit.

Early on, Val discovered that much of what goes wrong with animals is a reflection of, or a reaction to their caretaker's imbalances. Val helps you with not only your animals, but also your life.

A foremost authority on The Human Animal BodyMind Connection, she takes you deeper into your own personal best – a space of well-being, peace, balance, clarity and greater consciousness awareness.

F*ree Report: 10 Things you must know BEFORE hiring an animal communicator
http://www.valheart.com/animal_communication/FreeReport.html

Want to learn how to communicate with animals yourself?
Get Val's F*ree Expert Animal Communication eTips, Quick Start Animal Communication Home Study Course and eNewsletter: http://www.valheart.com

CD: Discover 5 Secrets About Animal Communication - http://www.valheart.com/teleclasses/5SecretsAboutAnimalCommunication.html

World's 1st Complete Animal Communication Made Easy Home Study Course: http://www.valheart.com/teleclasses/step_2_beginning_workshop.html

(210) 863-7928 phone
Ofc Hours: Tues - Sat, 10 - 4 Central (Texas time)
16607 Blanco Rd, Ste 12105, San Antonio, TX 78232
~~~~~~~~~~~~~~~~~~~~~
Assisting seekers ready to take a pro-active approach to improving their relationships with themselves & their animals through improved communication, energy medicine, health & balance for body, mind & spirit.

Click here to see the full author's profile
Recent Episodes
| The Real Dr. Doolittle Show | Animal Talk | Video Podcast #3
What's Your Animal Trying to Tell You? | The Real Dr. Doolittle Video Show | Animal Talk | Podcast #3
Pet Psychic Val Heart Demonstrates Animal Communication | Animal Talk Video Podcast #2
Animal Communicator Val Heart Demonstrates Einstein's Shut the Door Trick | Animal Talk Video Podcast #1